---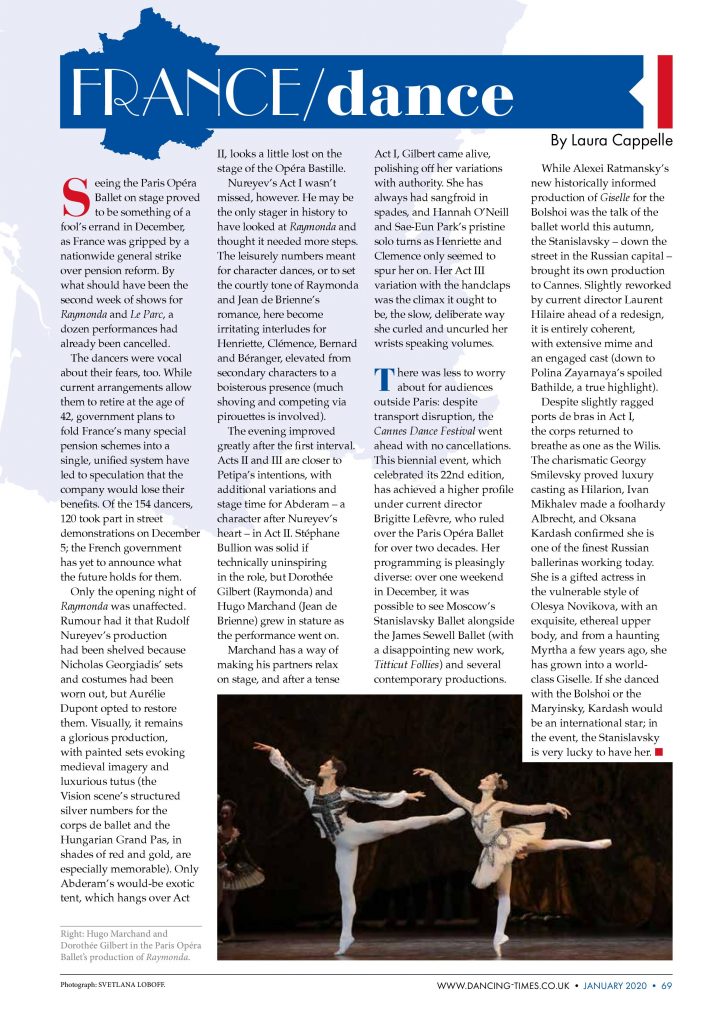 Critiques de spectacles
Depuis dix ans, je couvre le spectacle vivant sous toutes ses formes, des grandes compagnies de danse classique au théâtre contemporain en passant par le cirque ou la scène drag. Je tiens une rubrique régulière sur le théâtre français pour le New York Times depuis 2017 et couvre la danse dans les pages du Financial Times, de Dance Magazine ou de Pointe. De 2017 à 2022, j'ai tenu une rubrique mensuelle sur la danse en France, « France/Dance », pour le magazine Dancing Times.
Quelques critiques récentes en anglais :
Tiago Rodrigues's theater of compassion / New York Times, octobre 2022
The Crucible — witch-hunt ballet casts a powerful spell / Financial Times, juin 2022
Rediscovering France's early female playwrights / New York Times, avril 2021
With Paris theaters closed, church is the only show in town / New York Times, décembre 2020
A cabaret in a nursing home, while France's theaters are closed / New York Times, juin 2020
Choreography goes down the pecking order at the Paris Opera Ballet / Financial Times, septembre 2019
Rewriting the rules of drag in Paris / New York Times, août 2019
Dance festival wrestles with Tunisia's post-revolution politics / Financial Times, juin 2019
In Sydney, theater that resonates across borders / New York Times, mars 2019
In Robert Lepage's 'Kanata,' the director, too, plays the victim / New York Times, décembre 2018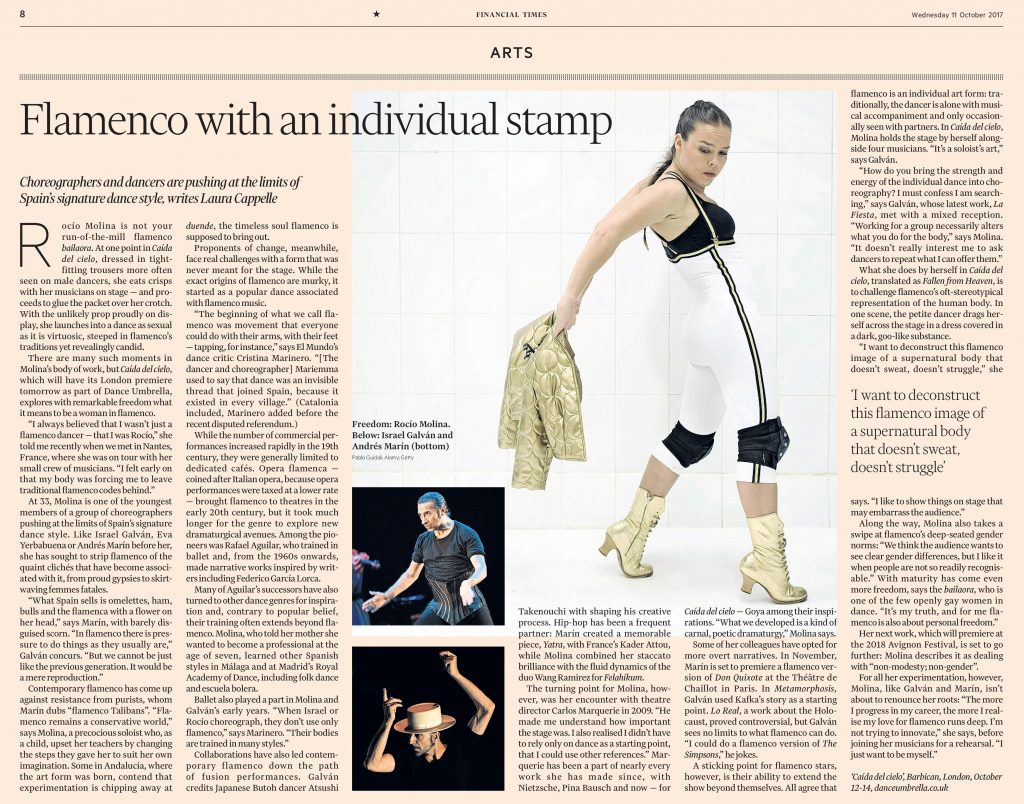 Entretiens & actualité culturelle
Mes interviews pour les médias anglo-saxons incluent des personnalités du monde de la danse, du théâtre, de la littérature française et du cinéma.
Choreographer Jiří Kylián on bringing his work to the UK and facing his fiercest critics / Financial Times, octobre 2022
Angélica Liddell: For this Spanish provocateur, each performance is about survival / New York Times, juillet 2021
David Diop: He is Senegalese and French, with nothing to reconcile / New York Times, mai 2021
Virginie Despentes makes France angry, but things are changing / New York Times, juin 2020
« I don't conform »: backstage with the indomitable Isabelle Huppert / The Guardian, mars 2020
Choreographer Oona Doherty: « I'm so blessed, but I don't have a clue what's going on » / The Guardian, juillet 2019
Marcelino Sambé: The Royal Ballet's princely powerhouse / Pointe Magazine (couverture), mai 2019
DAU: a slippery realm where reality blurs into fiction / Financial Times, mars 2019
Didier Eribon: Journey into Le Pen country / Financial Times, juin 2017
Crystal Pite: in charge of the room / Financial Times, septembre 2016
William Forsythe dances to a new tune / Financial Times, mars 2015

Plus d'articles récents
Pages dédiées : The New York Times / The Financial Times / The Guardian /
Pointe Magazine / Dance Magazine